Wiring, Headlamp to Dash for 2021 Dodge Charger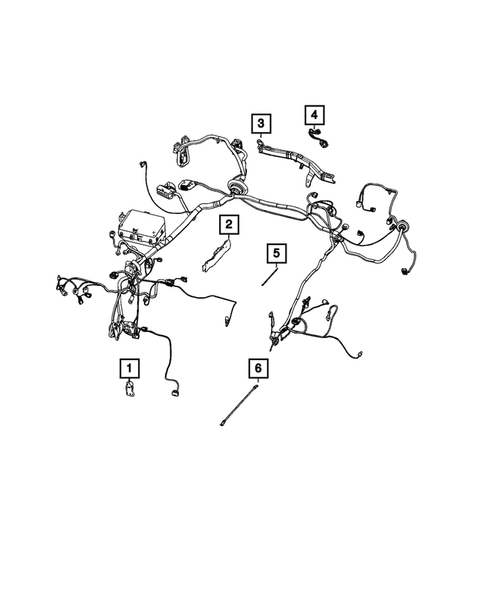 No.
Part # / Description
/ Price
Price
Wiring Bracket
Electric Power Steering Inline. EPS Wiring Bracket to Rail. Wiring Going to the Electric Power Steering Pump.
No.
Part # / Description
/ Price
Price
Discontinued
Hex Flange Head Bolt
M10x1.50x130.00. Alternator Bracket To Upper Cylinder Block. Bracket For Electric Power Steering Pump Wiring. Pump to Cradle. Rear Torque Strut. EPS Wiring Bracket To Rail. Alternator / Generator Bracket To Engine. Alternator to front cover. Pump Attachment. Alternator bracket and water pump attaching upper.
Nut
M6x1.00. Battery Jump Post to Body. Neg batt jump post to body. Negative Jump Post.
Push On Nut
M6. Trough Mounting. Airbag Module Attaching. Trough Attach.
Hex Flange Head Screw And Washer
.25-14x.875. Reservoir Mounting. Liftgate Opening To Quarter Panel. Coolant bottle mounting. Fender to bsa reinf lwr. PDC Bracket to Right Front Fender. Washer reservoir mtg to body. Rear Of Extension Pipe Shield To Floor Pan.