Hydraulic Control Unit, Brake Tubes and Hoses for 2016 Chrysler 200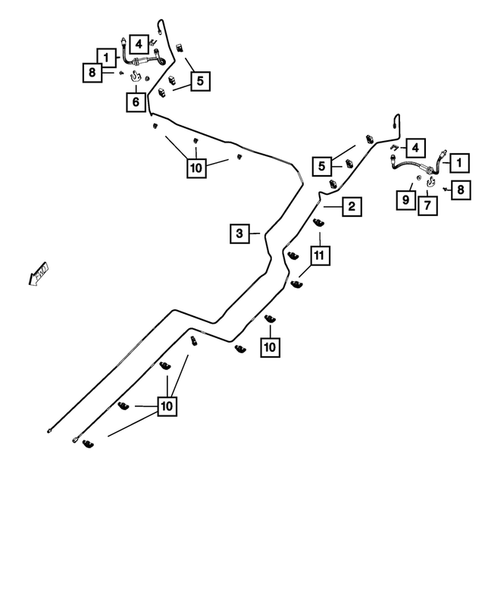 No.
Part # / Description
/ Price
Price
Brake Tube Clip
Front Left Brake Tube to Body. 3 Way. Frt lt brake tube to body.
Brake Line Clip
Right Front Caliper Hose to Bracket. Frt lt brake hose. Frt rt brake hose.
Hex Flange Lock Nut
Hex Nut
M6x1.00. Throttle Body Shield to Intake Manifold. Heater return tube to engine. Rod to Lever Assembly. Engine Oil Level Indicator Tube. Accelerator Pedal Assembly to Dash Panel. M6. Quantity Of 4 Is Needed. Parking Brake Cable Guide to Floor Pan.
No.
Part # / Description
/ Price
Price