Vacuum Canister/Leak Detection Pump for 2013 Dodge Dart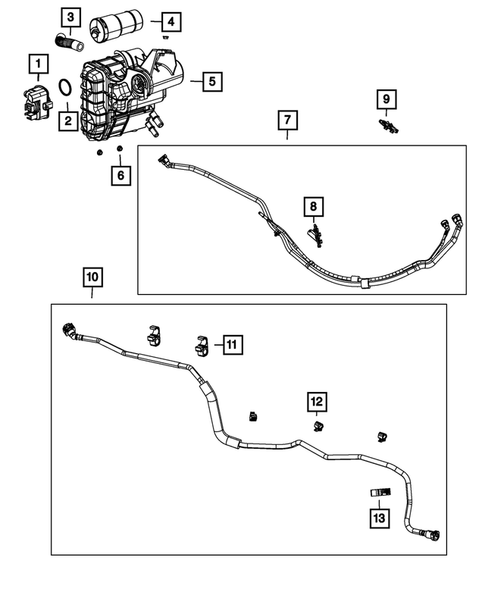 No.
Part # / Description
/ Price
Price
Vapor Canister Seal
Included with Item 1. Included with Item 5. Included in Item 1. Also Included In Item 7. Seal. [naa,nas,nae]. Seal. [-xkn].
Fuel Vapor Canister Filter
For Vehicles Built 12/19/12 and Later at Warren Truck and for Vehicles Built 01/05/13 and Later at Saltillo.
Nut And Washer
Nut And Washer, Mounting
M6x1. Canister to Wheelhouse. Vapor Canister Assembly to Body. Vapor Canister Assy to Body.